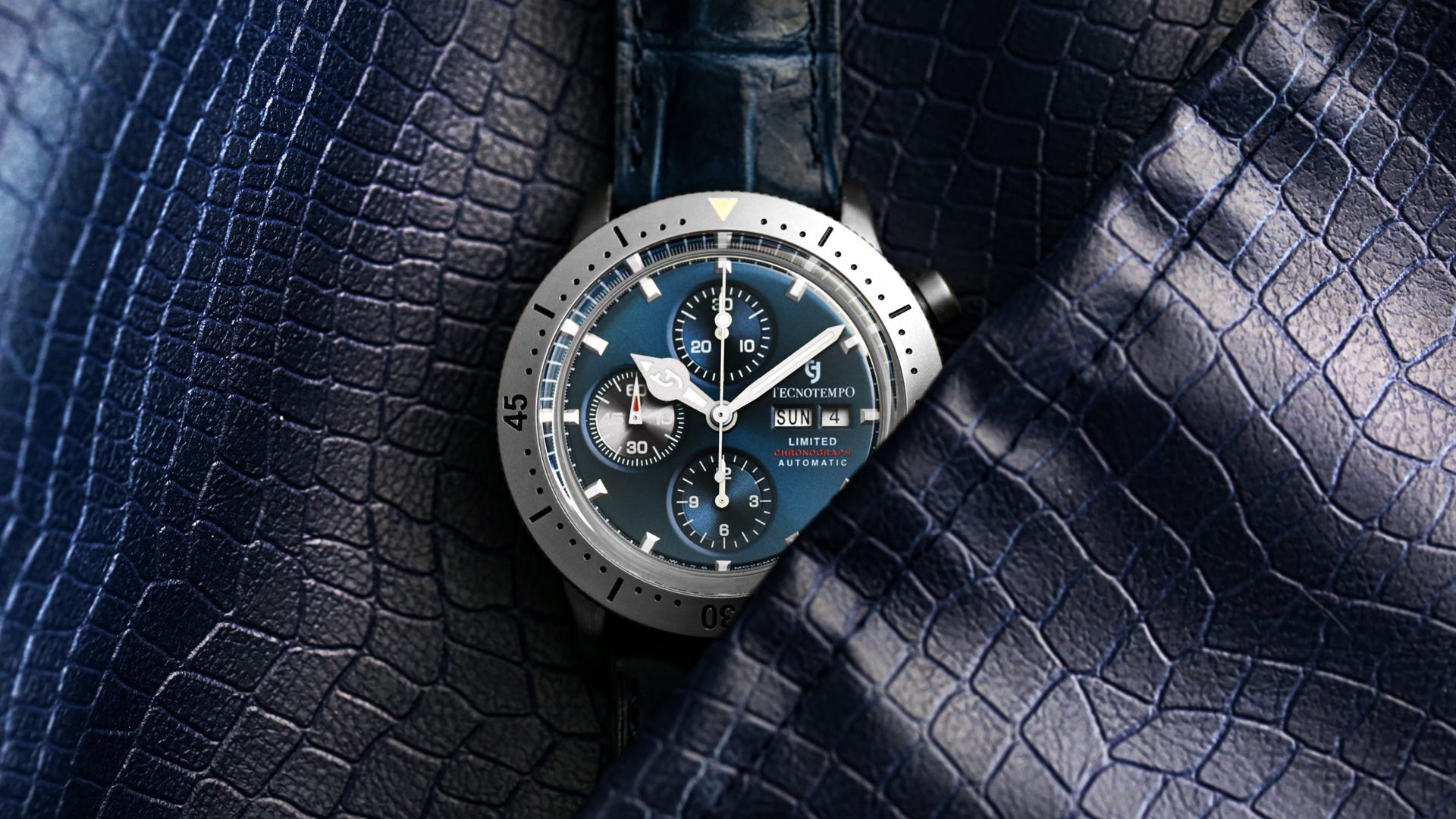 INFORMATIVA SUL DIRITTO DI RCESSO
Informativa sul diritto di recesso

L'utente ha il diritto di recedere entro 14 giorni senza onere di motivazione.

Il recesso può essere attuato entro 14 giorni dalla data di acquisto inviando una richiesta formale mediante il form "contattaci" presente in fondo alla home page.

Sarà possibile restituire la merce acquistata entro 14 giorni solari dal momento della ricezione .

Affinché Tecnotempo possa accettare il reso e procedere al rimborso completo, della somma pagata per l'acquisto effettuato, è fondamentale che l'orologio sia restituito nelle medesime condizioni con cui è stato spedito all'acquirente: nuovo, senza graffi e quindi mai indossato al polso, con
protezioni e cartellino intatti quando presenti.

Queste condizioni sono fondamentali e imprescindibili, senza cui la Tecnotempo non potrà procedere con il rimborso.
INFORMATION ON THE RIGHT OF WITHDRAWAL
The user has the right to withdraw within 14 days without giving reasons.

The withdrawal can be implemented within 14 days from the date of purchase by sending a formal request using the "contact us" form at the bottom of the home page.

It will be possible to return the purchased goods within 14 calendar days from the moment of receipt.

In order for Tecnotempo to accept the return and proceed with a full refund of the amount paid for the purchase made, it is essential that the watch is returned in the same condition in which it was sent to the buyer: new, without scratches and therefore never worn. wrist, with
protections and tags intact when present.

These conditions are fundamental and essential, without which Tecnotempo will not be able to proceed with the refund.